One Bag At A Time | Working Together Towards A More Mindful Future
Posted by ROWDY BAGS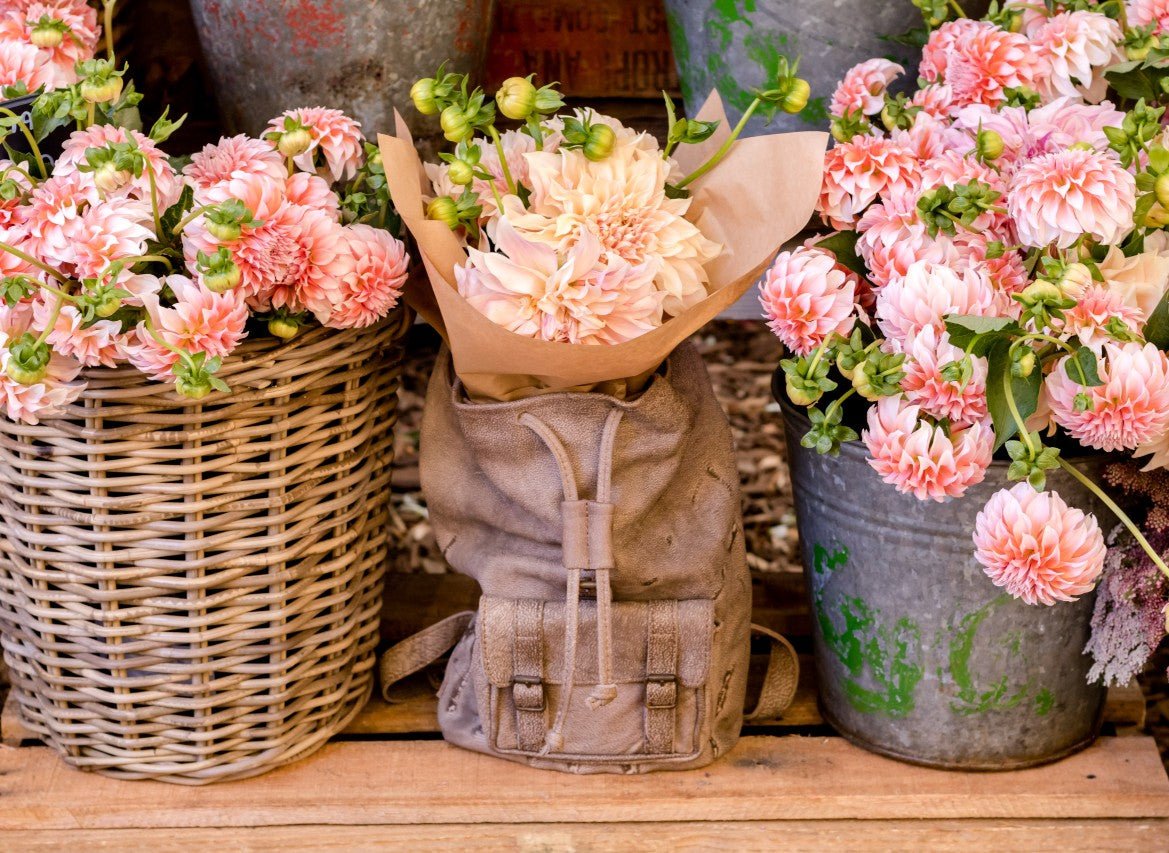 As a burgeoning African company, we are committed to change. Indeed, we adopt the mentality of being the change we want to see in the world. With this in mind, we are slowly but constantly working towards a more conscious product at every level of production. It's a journey that takes time but here's how we're doing it:  
ENVIRONMENTAL CONSCIOUSNESS:
Packaging:
We've reinvented the bag for your ROWDY Bag. As of 2021, every ROWDY purchase comes with a reusable shopping bag made from 100% recycled ginger beer bottles! 
Recycled PET (Polyethylene Terephthalate) bottles like Cream Soda, Coke and in ROWDY's case, Stoney ginger beer bottles, are collected locally from waste reclaimers, waste dumps and recycling plants. Once collected, they are then recycled into PET (the most common container in the soft drink market today) yarn to be woven into the fabric ROWDY uses for its packaging. How cool?
The goal of our reusable and recyclable packaging decision is to use chemical-free, virgin materials where possible. ROWDY has chosen to work with Stoney ginger beer bottles because the brown plastic bottle gives the packaging its cream-brown colour without any added dyes.
Read more about ROWDY's friendlier alternative to plastic packaging here.
Leather offcuts:
As leather artisans, we make things by hand, which means sometimes there are a little more leather offcuts than other times. While most of our offcuts are used to make ROWDY's Smalls Collection (things like our Travel Pouches and Sunglasses Sleeves) as well as our swing tags which are attached with leather offcut loops instead of single-use plastic loops, sometimes we can't use it all so our offcuts are available for purchase online in 5kg quantities for your crafty needs.
Pre-order:
To reduce overproduction and minimise waste, we have implemented a pre-order option online.
At ROWDY, production only starts after an order for a specific item has been received and confirmed. This means your bag is made up exclusively for you, and hasn't been hanging up in our factory for too long. This also helps us ensure that we aren't sitting on too much stock, and only make what is needed. This way we can run ROWDY on a more efficient and sustainable business basis. 
Repairs:
At ROWDY, it is in our ethos to make beautiful products that will last a lifetime. While life these days presents a whirlwind of unpredictability, one thing you can always rely on is the ROWDY Promise which also contributes to extended producer responsibility (EPR). This means that we offer a certified lifetime guarantee on all our products, but this only applies to manufacturing defects such as loose stitches, broken buckles and zippers or faulty fittings. 
If you are outside of South Africa, then we agree to cover the invoice if your bag is repaired at a pre-approved service provider.⁠
HUMAN CONSCIOUSNESS:
Behind each ROWDY Bag is a close-knit team of spirited, friendly and entrepreneurial individuals all connected by our ONE LOVE philosophy. This means that there is mutual respect for everyone within the team, and we treat each other as family - that's why we break bread and eat lunch together daily.
Traceability is very important to us at ROWDY. That is why our swing tags come with a picture and a write-up about the artisan who made your bag. 
If you're in Cape Town, even better! Pop into our ROWDY Factory Store at 20 Brickfield Road in Salt River and actually meet the artisan who made your bag!
When you choose ROWDY, you choose with a conscience and resonate with our values of respecting everyone's individuality while working for the greater good in one's community. You like to support leather artisans who are upskilling themselves in a sustainable way. 
Step by step, we want to grow ROWDY into a brand that is loved and supported worldwide, renowned for its quality, determination and thoughtful consumption ethos. While we are still a long way away from being a full-sustainable brand, we firmly believe that it is the small but mindful decisions that are the first steps in our journey to embracing basic goodness.
Image Credits:
@jessbinxx
,
@orpen_filmco
, Robyn Walker. Collection 2019 Sale 70% Off Title for image