The Perks Of The Pre-Order Model And Why You Should Care
Posted by ROWDY BAGS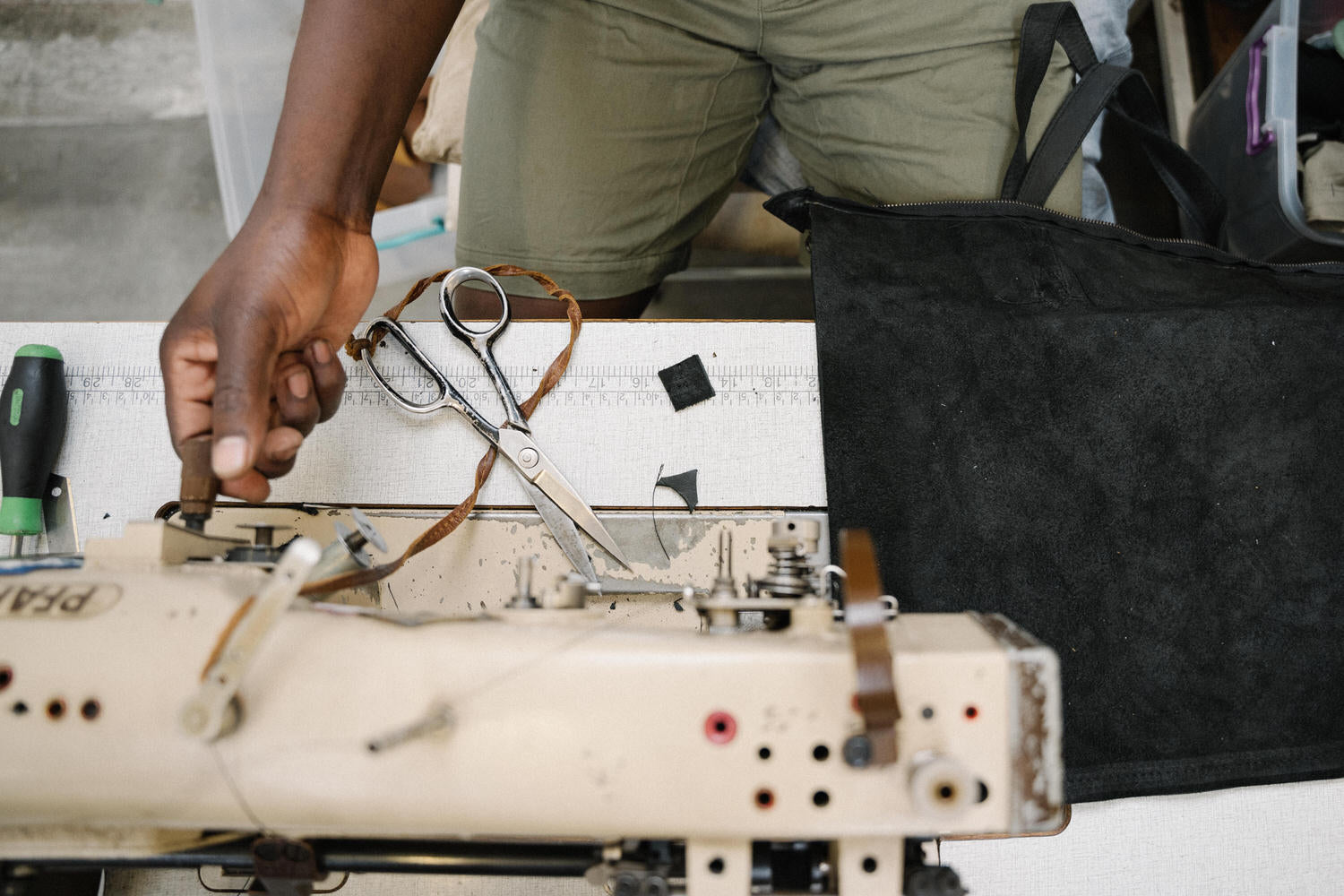 The made-to-order or pre-order business model is nothing new in the fashion and accessory industries. But, since the Covid-19 pandemic catalysed lockdowns all over the world last year paralysing retail businesses, this efficient production system has exploded - particularly among independent brands.
ROWDY flipped to the pre-order model during the Covid-19 outbreak when there were limited artisans in the factory. Since then, we've embraced this new model and are happy to report: nothing is ever out of stock!
What Does Pre-Order Mean?
When shopping on our online store, you may have noticed a couple of items are available on pre-order rather than saying 'Add to Cart' (meaning the item is already made and in our factory). 
Pre-order refers to a production strategy model and manufacturing process which enables customers to order the exact products they want according to their specific needs and preferences (e.g. shades and styles).

At ROWDY, production only starts after an order for a specific item has been received and confirmed. This means your bag is made up exclusively for you, and hasn't been hanging up in our factory for too long. This also helps us ensure that we aren't sitting on to much stock, and only make what is needed, so we are not overstocked with too much leather and can run our company on a more efficient and sustainable business basis. 
While ROWDY still relies on wholesale relationships with stockists in South Africa, Australia, Switzerland, and the UK, ROWDY made the switch to include a pre-order model for several reasons:
Besides the obvious benefits of receiving a handmade product in the exact shade and style you fancy, in the grander scheme of things, the fashion and fashion accessory industry has a big waste problem. Did you know that the industry produces an estimated

92 million tons of textile waste globally each year

? According to the

Ellen MacArthur Foundation in 2017

, one garbage truck-worth of textiles goes straight to the landfill or, wait for it...is burned. 


This is where the pre-order model comes in as being a sustainably attractive model in more ways than one. In comparison to the traditional mass-production or 'make-to-stock' model (manufacturing products in bulk that may or may not sell), the pre-order model allows a brand to reduce overproduction and minimise waste - the effects of which can be costly both for business and the environment.


Pre-order models also eliminate a lot of the risk that comes with the unpredictability of consumer behaviour given the current climate.
Not only does the pre-order model allow ROWDY to track customer product preferences making it easier for us to get to know what you like, it also allows us to trace your bag right back to the artisans who made it.
We need to rekindle the romance and excitement characteristic of receiving a custom, handmade, made-to-last product after a wait. At ROWDY, that's a promise we're keeping. 
Pre-order your handmade ROWDY bag now and receive it in 10 business days. Collection 2019 Sale 70% Off Title for image