Breathe Easy with The Active Mask
Posted by ROWDY BAGS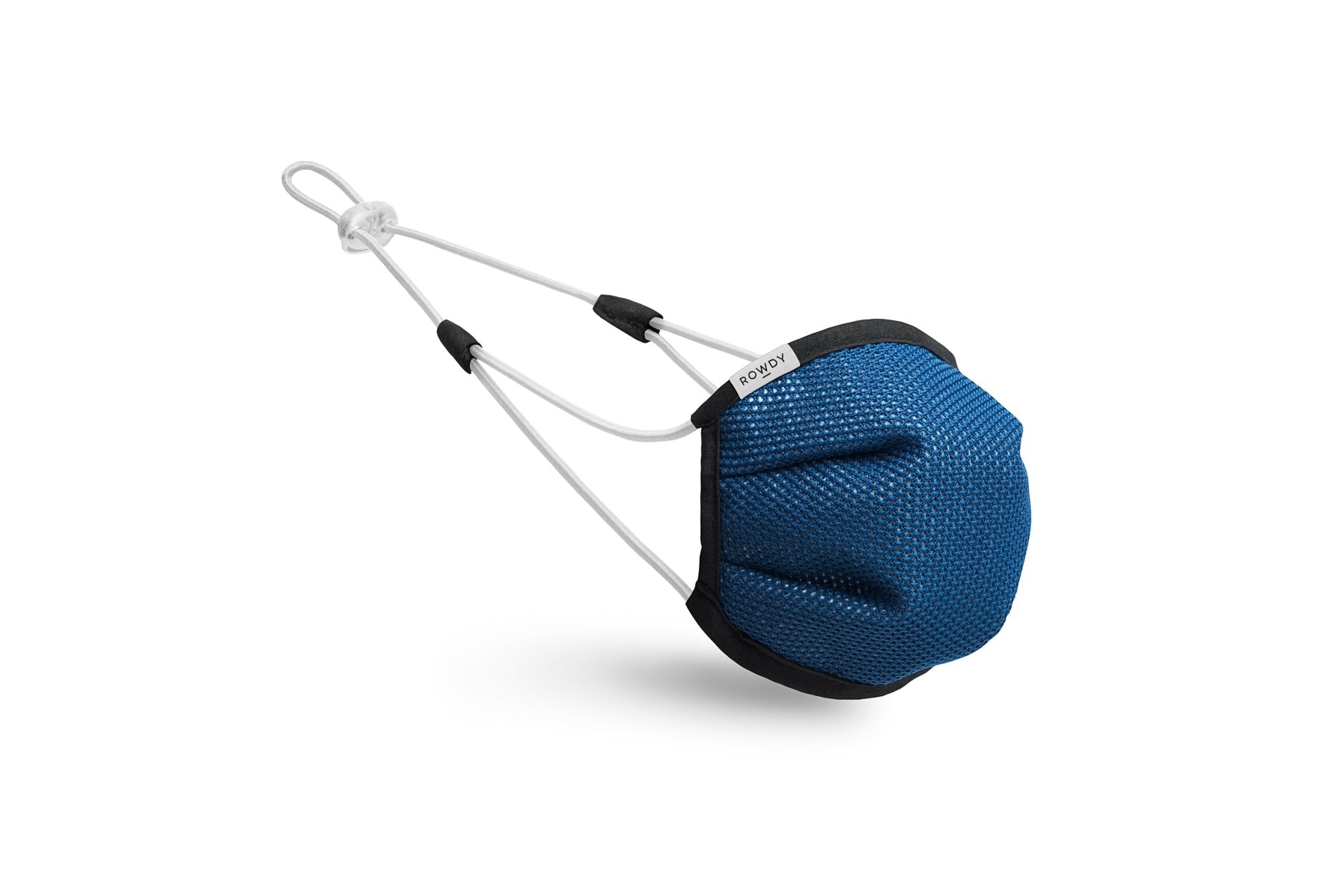 When the lockdown started in April this year, it was an unwelcome curveball for the entire country. Yet, it was also an opportunity to innovate, and to adapt the business to stay ahead of the curve.
At ROWDY, we have always taken great strides to be forward-thinking, and by week two of Phase 5 lockdown, we had begun production of basic and 3-ply face masks to assist the huge demand. Yet, while necessity trumps aesthetic, we knew we wanted to create an official ROWDY mask that would reflect our brand and what we are about.

It took us a while to source the right material and custom create the final design (which included testing), but we are thrilled to launch our very own ROWDY Active Mask. Designed with breathability, comfort and movement in mind, this mask is set off the face to prevent skin irritation and also to help you talk more clearly. Moreover, the 3-ply mask is made using a poly-mesh fabric with a spunbond filter, meaning it has a close ergonomic fit while being much more breathable than your classic mask design.

Of course, we reiterate this is by no means a medical-grade mask, rather a daily mask in the general prevention of spreading germs. The design comes with a round cord elastic that has an adjustable cord toggle, making it a one-size-fits-all.
We are so proud of this make that we put our name on it, making it the first non-leather item we have ever designed in-house. After all, through necessity comes innovation!

Available online, made to order, for R95.
Click here to buy. Collection 2019 Sale 70% Off Title for image