Introducing the Laptop Slip: A sleek leather slip for your modern work essentials
Posted by ROWDY BAGS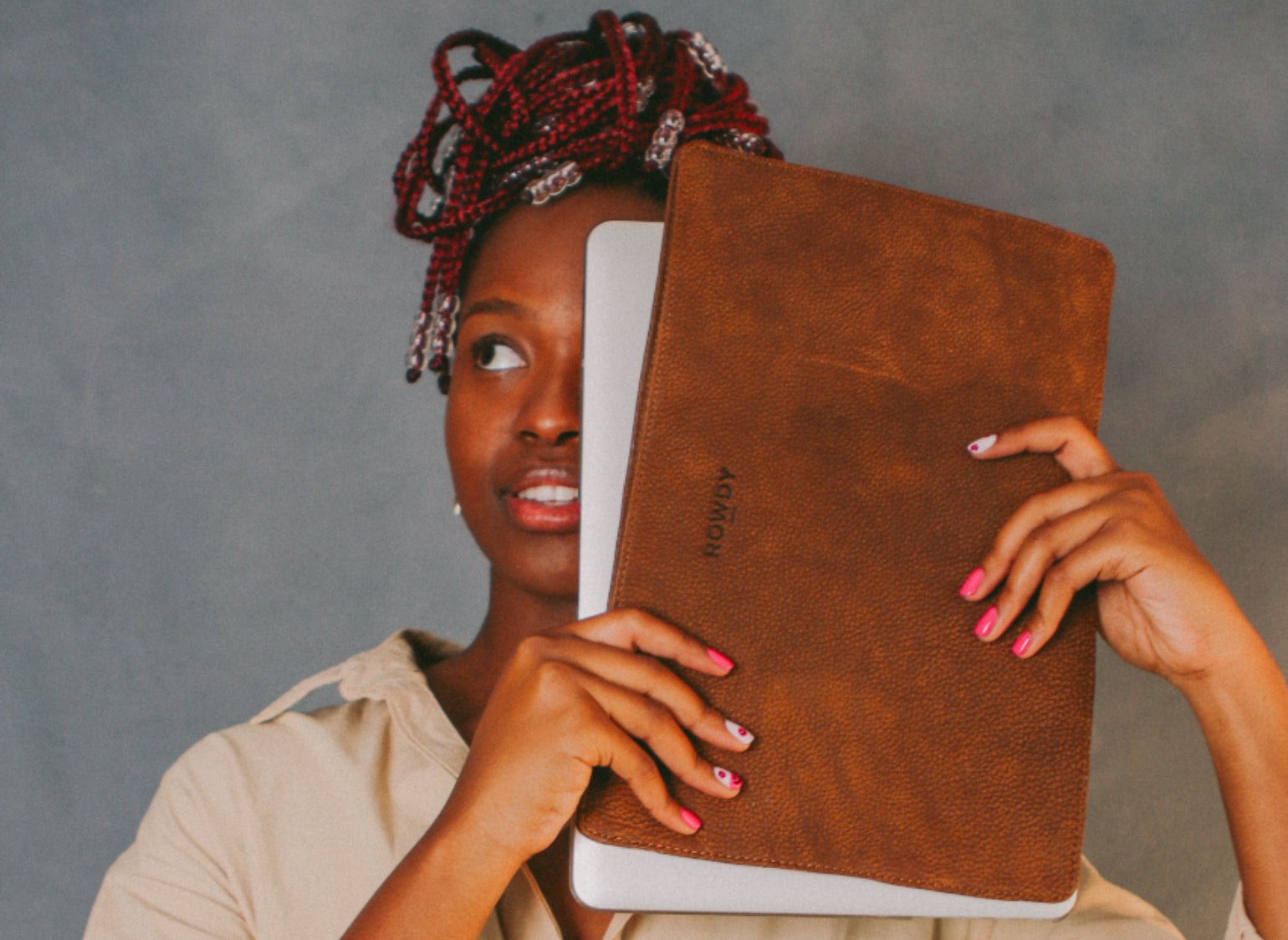 To continue improving our craft and protecting your hardware in effortless style we have redefined and redesigned the Laptop Sleeve into the simpler, sleeker Laptop Slip adding an element of polished simplicity to your work day without all the puffery.
Same Sleeve. Improved Design
Without unnecessarily bulky zips and padding, the reimagined scratch-resistant Laptop Slip is slim and lightweight to slide smoothly in and out of any bag. The Laptop Slip is unlined, exposing a soft leather interior that acts as scuff-proofing.
Size Matters
When it comes to Laptop Slips, size really does matter and because we want your laptop to fit as snug as possible, we've created two all-inclusive sizes: The 13"-14" and the 15"-16" to cater to a number of laptop models.
The 2022 laptop models tried and tested for our 13"-14" Laptop Slip include:
Macbook Air 13"
ASUS 14"
Huawei 14"
Macbook Pro 14"
Dell 14"
Acer 14"
HP 14"
The 2022 laptop models tried and tested for our 15"-16" Laptop Slip include:
Macbook Pro 16"
HP 15"
Lenovo 15"
Dell 15"
What If My Laptop Still Doesn't Fit?
IF you order a Laptop Slip for one of the laptop models mentioned above and your laptop still does not fit, you can return the Laptop Slip free of charge and we will make a correctly-sized slip at no extra cost.
Less really is more: The Laptop Slip is so slim it doubles up as a mousepad or a protective surface to lay your laptop on!
So, if you like to master your workday with minimalist methods then the Laptop Slip is for you - A stylishly functional essential when all you need when moving to and from meetings is your laptop.
Shop the Laptop Slip here.
Image credits:⁠ Jess Craig @blueeyedchild_photo Collection 2019 Sale 70% Off Title for image