ROWDY Manufacturing Face Masks To Help Fight Against Covid-19
Posted by ROWDY BAGS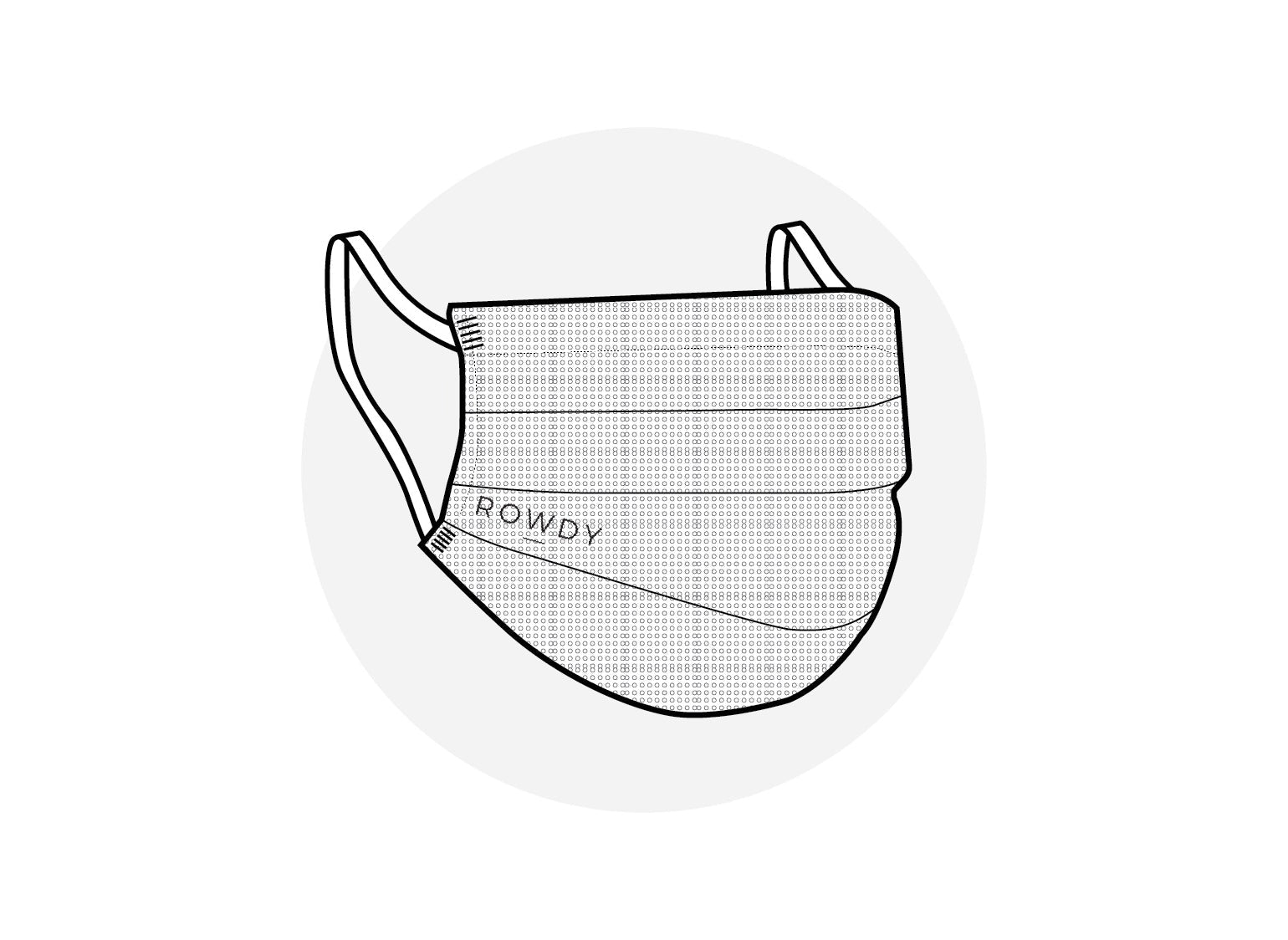 At ROWDY, we are in business to improve lives. In our efforts to always be in the embrace of basic goodness, we have rallied the skillsets of our talented machinists to do good during an uncertain time by hand-making as many masks as we can - remotely and safely. 
While we are by no means experts in germ warfare and our masks are not medical-grade, the one thing we know for sure: wearing a mask can help save you and those around you.  
With this in mind, we are temporarily re-purposing the ROWDY Factory in Salt River, Cape Town to make and supply reusable face masks. The masks were designed internally and a prototype was produced in just a few days.
This will keep some staff members busy and fill a big gap in supply. The reusable masks are made from a non-woven polymer fabric, with pleats to reduce permeability and is suitable to reduce risk of infection. 
With the Coronavirus pandemic spreading, health officials recommend people wear cloth masks in public areas where social distancing can be difficult, such as grocery stores.
We are proud to combine the industrial expertise and innovative thinking of our team with the talents of our machinists to work together to solve new and unprecedented challenges. To us, shared value means empowering and inspiring people in our immediate environment and making the changes that are both good and achievable for the benefit of all. We believe the production of face masks reflects our brand's function-first philosophy while leveraging our skilled South African workers in our factory.
Stay safe. Wear a mask. BE GOOD. 
DISCLAIMER:
Please note we have permission from the CIPC to produce and send fabric face masks during the lockdown period. Our team is making the masks in isolation. Please only select courier at checkout. Face masks will be delivered by Dawn Wing during lockdown. 
To purchase our masks, simply click here. Collection 2019 Sale 70% Off Title for image