Love Beyond The Season: A ROWDY Valentine's Gift Guide
Posted by ROWDY BAGS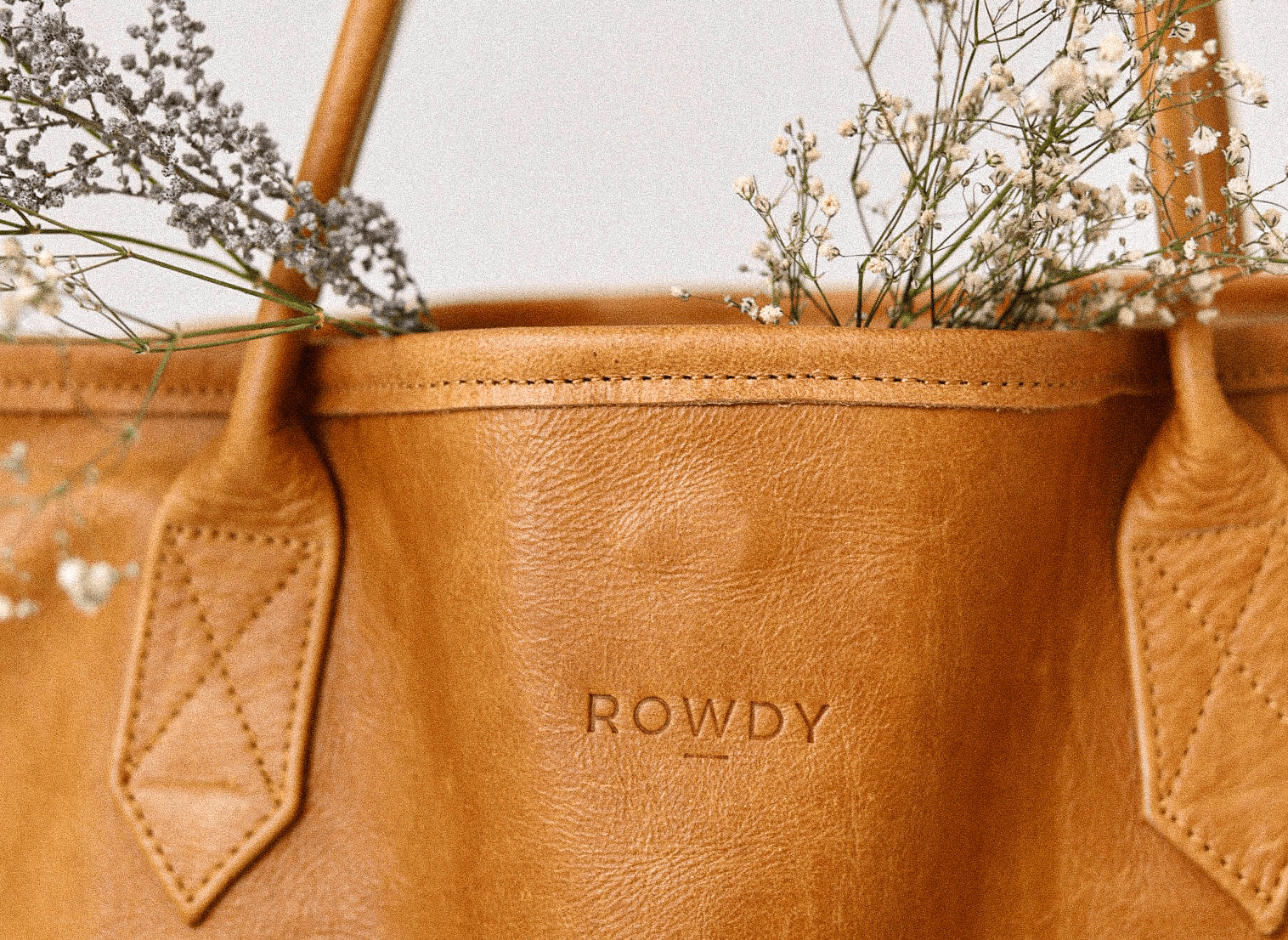 Ahh, the month of love. A well-intentioned time characterised by gestures of care and gratitude for those closest to you, but also a time that almost always climaxes in a cacophony of consumerist tchotchkes which, let's face it, we don't need and the Earth certainly could do without for the next…well…forever.  
Bags designed to be loved beyond the season
At ROWDY our brand values include thinking differently and buying better. This means that, rather than investing in fast-fashion or single-use items that have a far-reaching and long-lasting impact on the environment, we believe that there is an inherent value in purchasing one leather bag that can be treasured for years, if not decades. It is also why we have something ultra special called the ROWDY Promise - A free repairs lifetime guarantee which applies strictly to manufacturing defects, which includes stitching, zipper, and faulty fittings to move our mentality towards reusability and away from "throw away". 
So, whether you're celebrating the month of love with your partner or your friends, why not make the moments together more memorable while embracing long-lasting love with ROWDY Bags. 
From our range of over 14 classic designs and 9 timeless shades, we have put together a Valentine's Gift Guide of four handcrafted, genuine leather carry companions that you can pair with any outfit and any activity this Valentine's month and beyond!
A whole lotta love
1. The Rucksack
Why not pair a ROWDY ramble with some good company and pack both into this hardy hiking companion?  
Sunscreen, snacks, beverages and binocs...the ROWDY Rucksack is designed to keep all your adventuring essentials secure in one stylish place so that you can enjoy the journey.
One of our bestsellers, our black cotton-lined Rucksacks with reinforced  adjustable straps for comfort come in two sizes and are complete with nifty hidden YKK zipper pockets located on the back of the rucksacks for extra security (ideal for your wallet and cellphone) and a front pouch for items that you might need quick, easy access to.
 2. The Shopper
Let the ROWDY Shopper help you plan the perfect picnic with that special someone this Valentine's. 
Set off for sundowners with a picnic blanket, bubbles and snacks all safely and sophisticatedly secured in the genuine leather Shopper complete with one inner pocket, a reinforced base, and metallic button closure. Because who says you can't picnic with a leather bag? 
A little bit of love
Haven't got anything planned but feel you probably should make an effort? What about sharing the ROWDY love with these last-minute-love ideas paired with ROWDY Bags from our Smalls Collection:⁠
3. The Moon Bag
Kick it old school with dinner, a movie and the ROWDY Moon Bag. The perfect bag to pack in some fun and spontaneity, the Moon Bag comes with a waist AND crossbody strap to suit your unique styling preference. Plus, it is versatile enough to share with your partner! But, if the ROWDY Moon Bag love bug has bitten, get your very own:
4. The Sunglasses Sleeve
Whether you've opted for the Rucksack and a morning hike, the Shopper and a sundowner or both, you'll likely have a pair of sunglasses on hand to protect your peepers. Prevent your sunnies from scratching and ultimately missing the romantical views along the way with the ROWDY dual-layer, soft leather Sunglasses Sleeve! 
Add a personalised touch
Want to make your ROWDY Valentine's gift extra special? We do personal embossing, however, it will take up to two weeks as the bag needs to be in deconstructed panel form in order to send it to the embossers. ⁠
An additional fee applies per bag for custom embossing and a quote will be provided.⁠
For more information or to get a quote on embossing your ROWDY, contact us at info@rowdy.co.za. 
Image credits: @_bykye; @hean_films; @clearviewimaging⁠; @simon_wolfson_photography⁠ Collection 2019 Sale 70% Off Title for image