The ROWDY Rebels SALE
Posted by ROWDY BAGS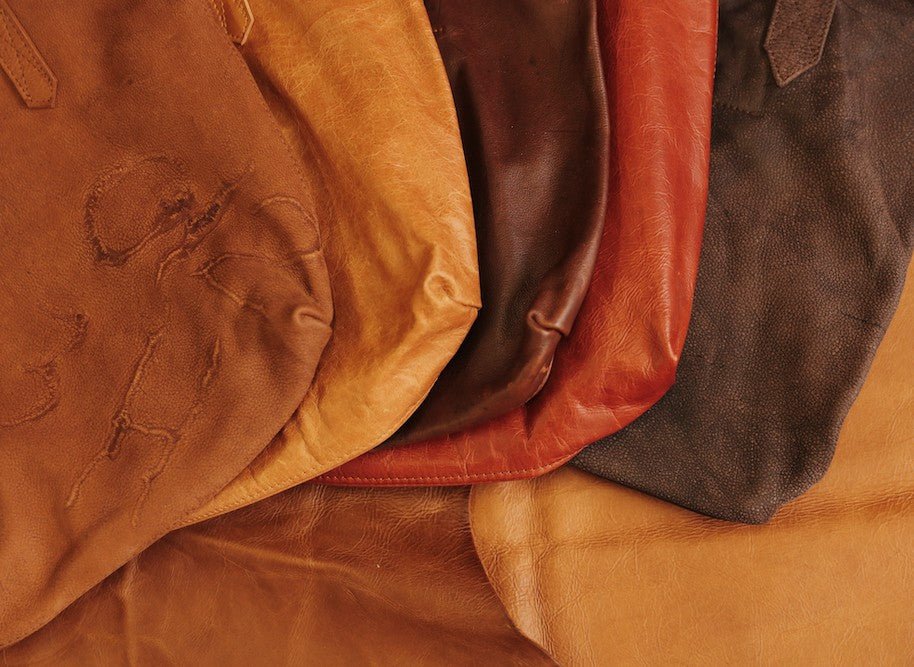 SALE STARTS FROM 29th JULY - 31 AUGUST, or while stocks last

Definition (noun): A ROWDY Rebel is a total non-conformist bag that stands out from the rest of the ROWDY range for being a little too unique. ⁠A one-of-a-kind bag that is celebrated for its natural markings like brand and stretch marks, scars and wrinkles. It's perfectly imperfect, and will sure as hell tell it like it is.

To our Cape Town and Johannesburg ROWDY family, you're invited to join our exclusive stock sale on the ROWDY Rebels - bags with unique, once-off natural markings at reduced prices of 15% - 35% off across our range of bags.

Across the ROWDY range, we are proud to use free-range, natural and unfinished leather.⁠ This means that the leather hides we use are real, beautiful and full of character, showcasing the life of the hide and highlighting the differences in colour and grain. To us, it's the essence of what the material is all about. It is a very tactile experience, and therefore our sale will be retail-based so that you can come and see, smell, touch and experience each item for yourself.

These bags are in no way flawed, but due to their unique natural markings or colour irregularities, they are not suitable for our online shop as the items differ too much from our product photography. We view them as perfectly imperfect, telling their very own story. What story will speak to you?


 DETAILS FOR CAPE TOWN:
- Open Mon - Sat: 8.30am - 4.30pm
- Visit ROWDY Factory, 20 Brickfield Road, Salt River
- Only 6 customers allowed in-store at a time
 DETAILS FOR JHB:
- Open DAILY: Mon - Sat: 10am - 5pm, Sunday 10am - 4pm
- Sale only available at the 44 Stanley, Braamfontein JHB
- Only 3 customers allowed in-store at a time
TERMS & CONDITIONS: 
- Bags individually priced. Ranging from 15% - 35% OFF.
- A selection of ALL ROWDY bags will be available
- No Reservations Allowed
- Limited Stock, Styles and Shades Available
- To minimize crowds, our sale will end 31 August or while stocks last
SALE IS FINAL. NO RETURNS OR EXCHANGES.

COVID-19 SAFETY REGULATIONS
- Hand-sanitizing at entrance
- Mandatory temperature check on all customers
- For safety, no cash sales permitted. Card or Snapscan only.
- No mask, no entry
- Kindly observe 1.5m social distancing rules in store
For more information, contact us directly here. Collection 2019 Sale 70% Off Title for image